Highly durable and slip resistant, Bernard Arnull supplies a wide range of outside porcelain tiles, which also offer the potential to synchronise with inside tiles for a seamless look.
We are up to date with the latest trends for 2021, supplying a vast selection of porcelain tile products from our reputable Italian factories, including a variety of stone, concrete, and cement inspired paving tiles conducive to outside projects.
20mm thick porcelain tiles remain a popular alternative to natural stone pavers, with their style, easy cleaning + maintenance and longevity in a variety of surface effects.
Lets take a look at some of our tile collections designed to characterise and personalise outside spaces…
The timeless charm of the Loire castles relives in a ceramic stone-effect series dedicated to contemporary living environments. Living areas, bathrooms and bedrooms are full of elegance in Bianco, Beige and Grigio; soft colors available in five sizes and two surface finishes, ideal for giving continuity even outdoors.
Available in both 10mm and 20mm for outside in 600 x 900mm
The Brit Stone series takes its inspiration from Burlington stone, of English origin, especially well known in its blue/green shade. This stone, of sedimentary origin, is particularly popular with architects, designers and project designers for its lasting beauty and practical qualities. The veins and patterns vary from one colour to another, and even in stones of the same colour, forming a porcelain stoneware with a richly varied appearance and a vibrant, natural beauty that maintains a uniform background shade.
Available in a 600 x 900mm format in a 20mm thickness suitable for outside. Matching coloured options are also available for inside to achieve a seamless transition.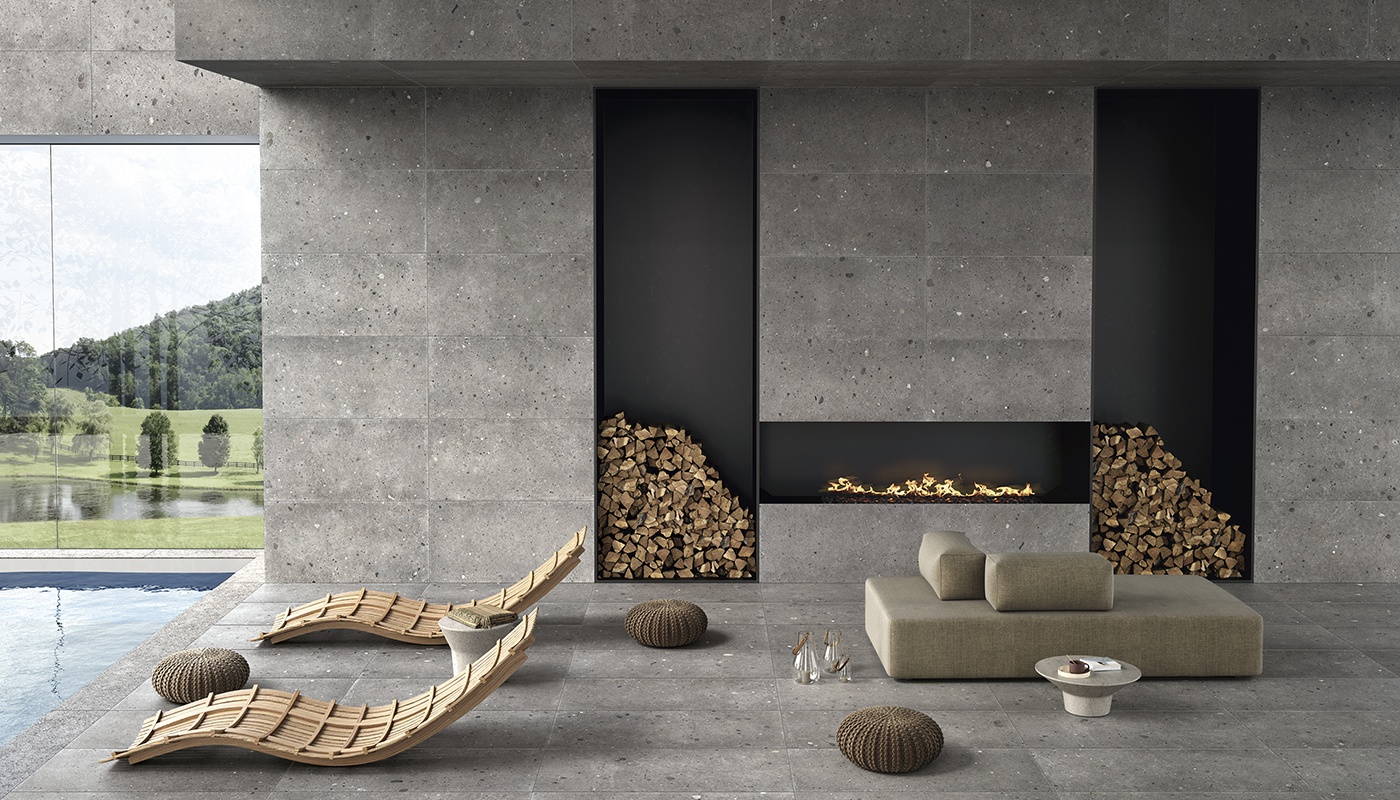 The Ego collection, inspired by an ancient Mexican stone, tempered by the passing of time, features a surface that enhances its blend of granite and limestone.
An assortment of sizes are available to support the vibrancy and variability of contemporary architectural needs: 600 x 1200mm, 200 x 1200mm, 600 x 600mm, 300 x 600mm and 6.5 x 600mm, completed by the technical antislip R11 version in the 60×120 cm size.
To discuss your project requirements and request a discounted project quotation, please feel free to give us a call or drop us an email at info@bernardarnull.com , and we will be happy to assist with inspiring your tile specification.